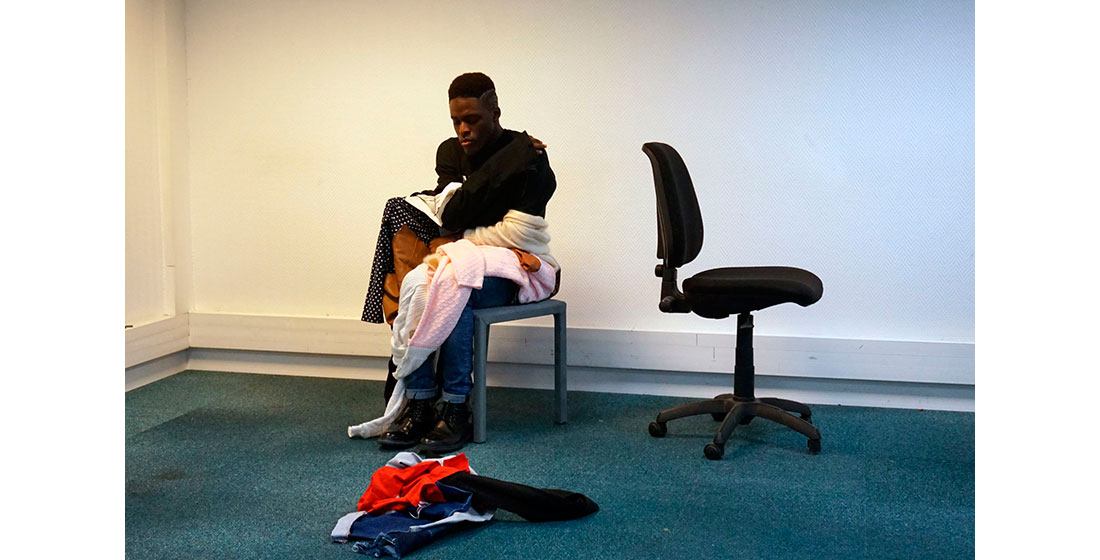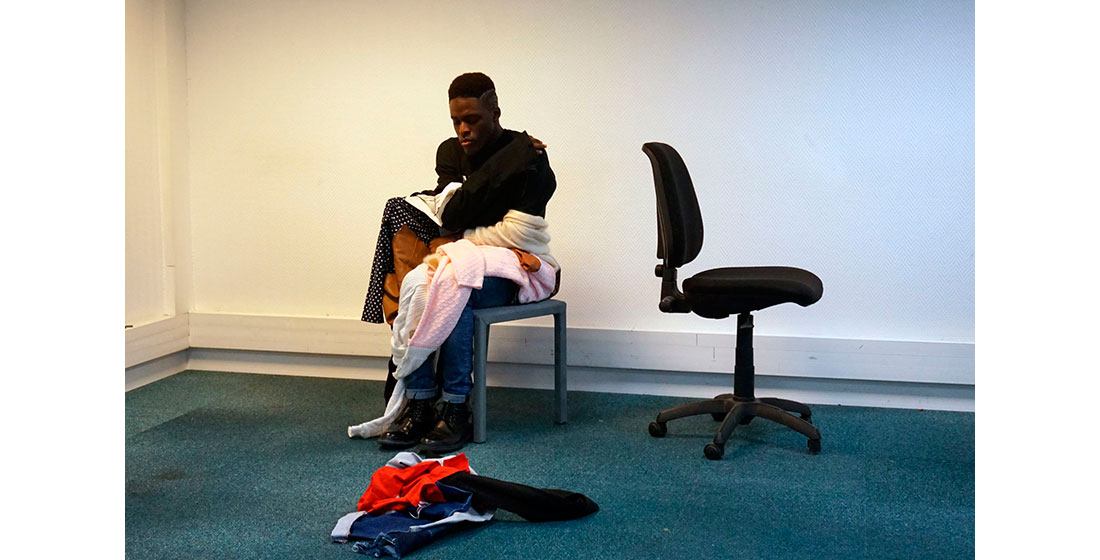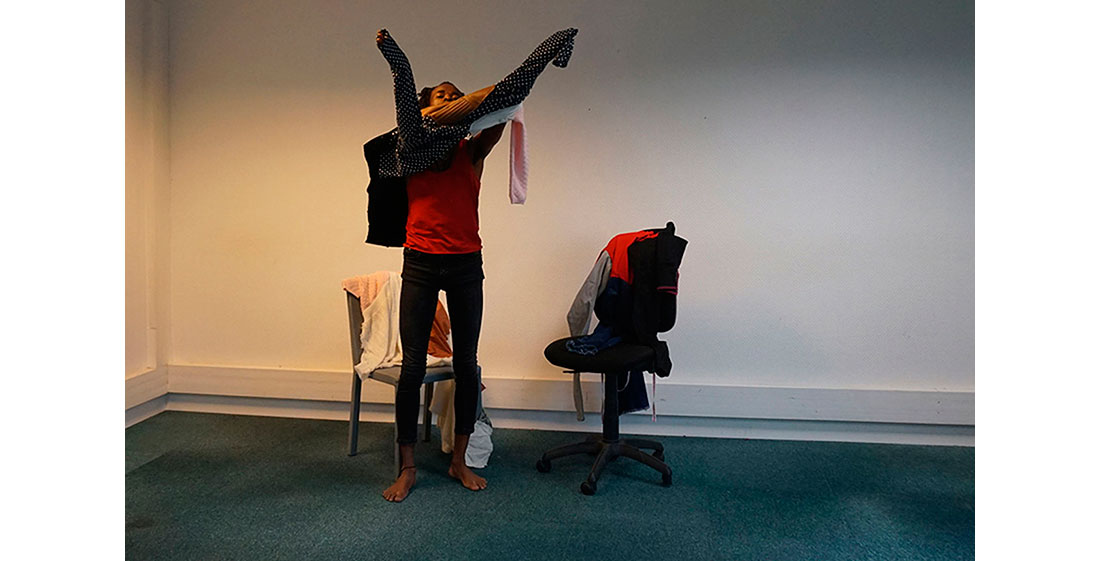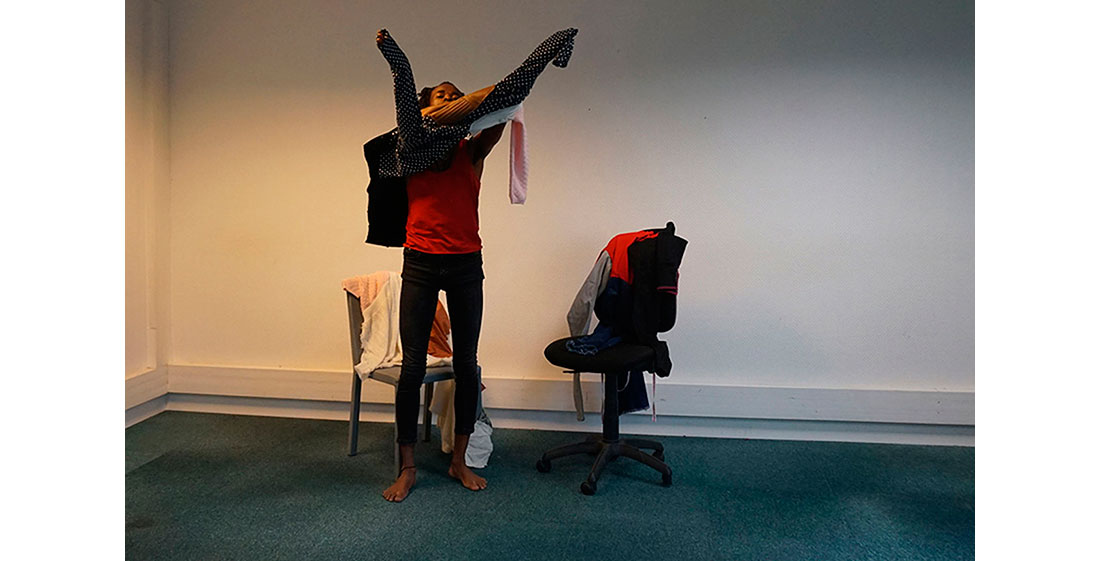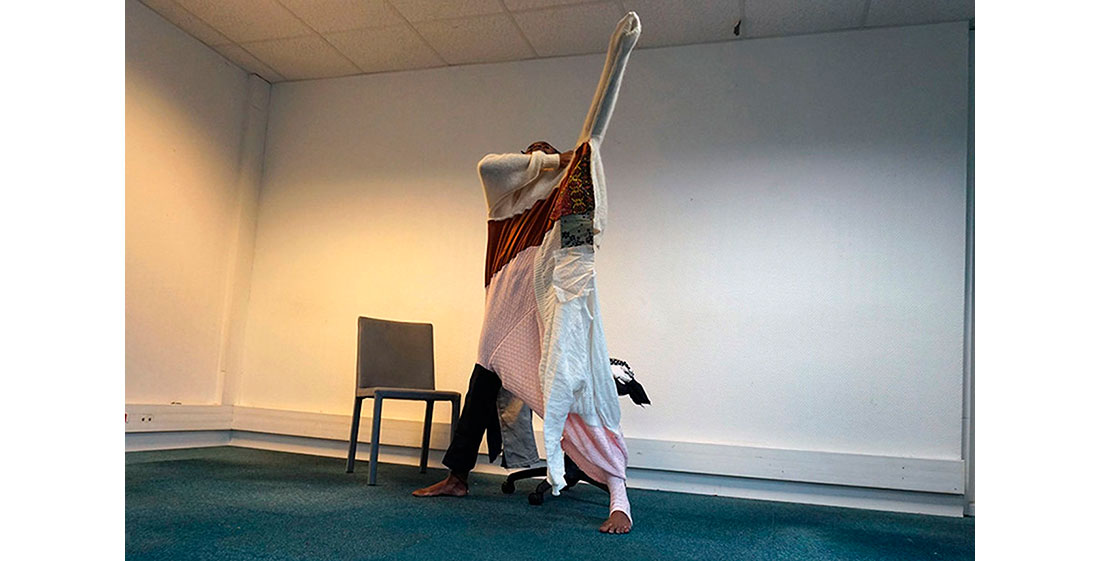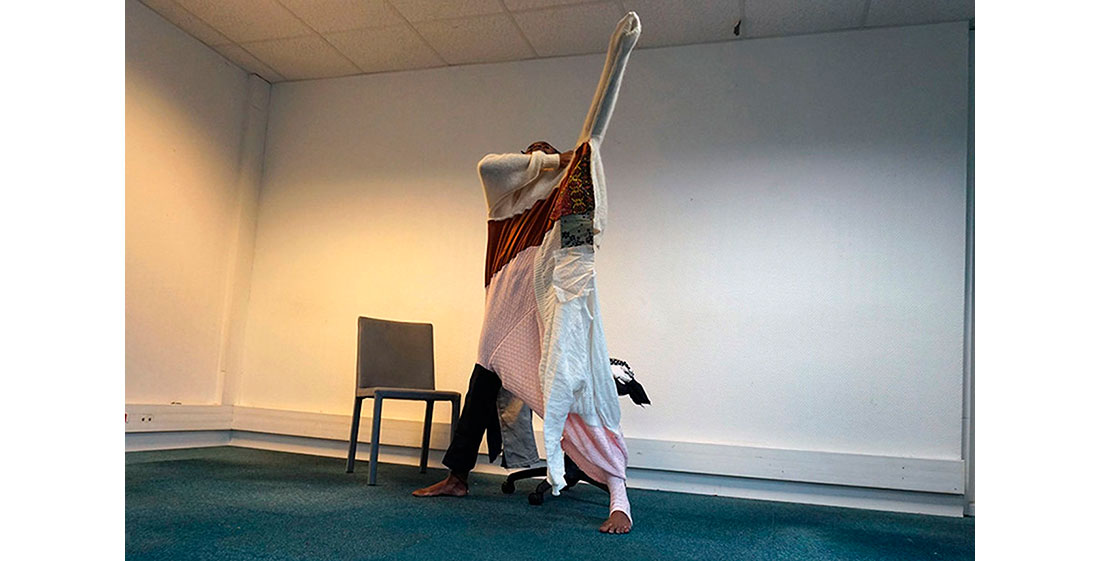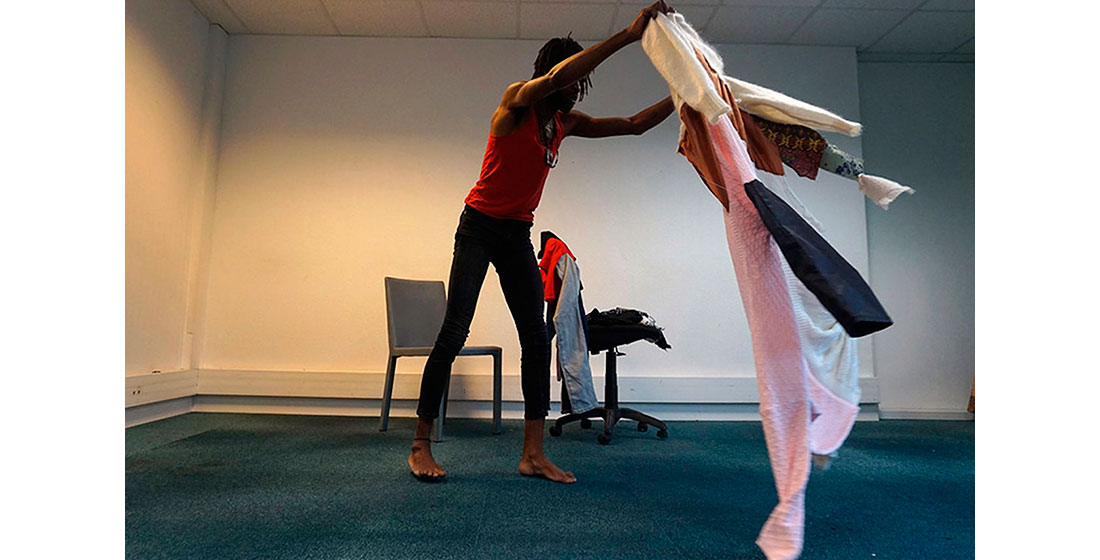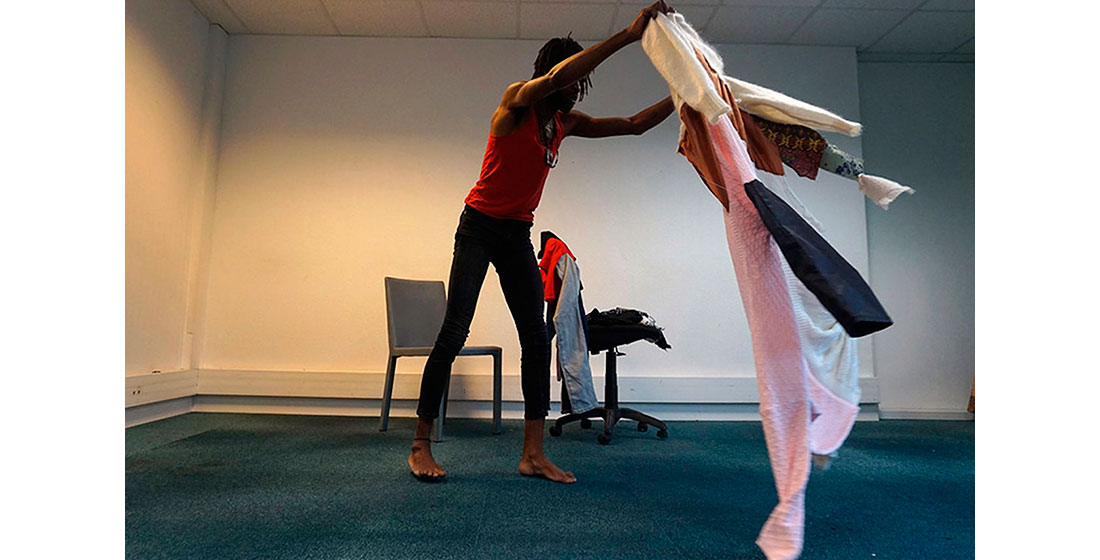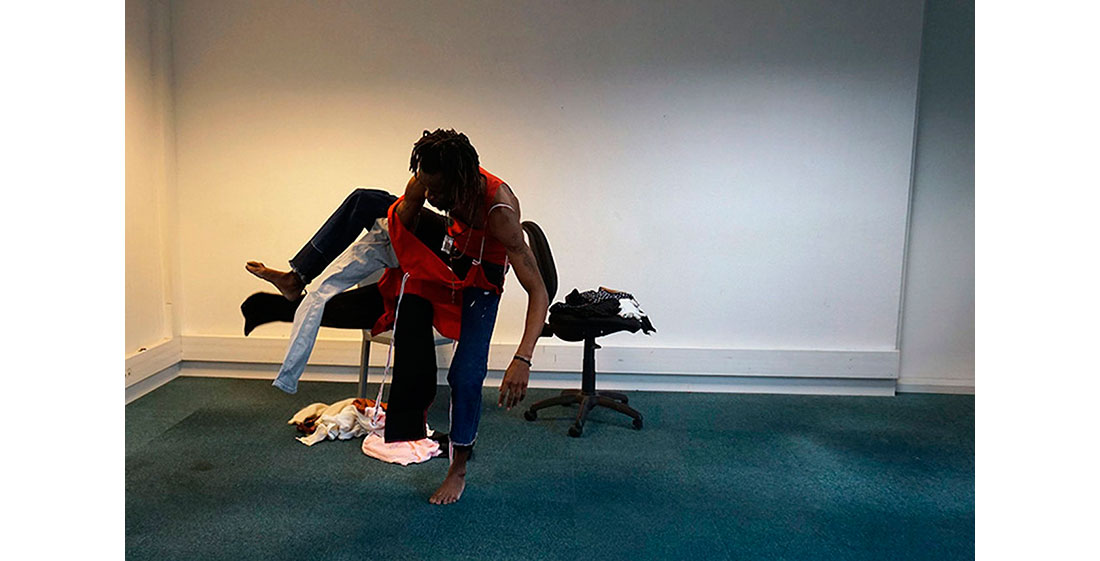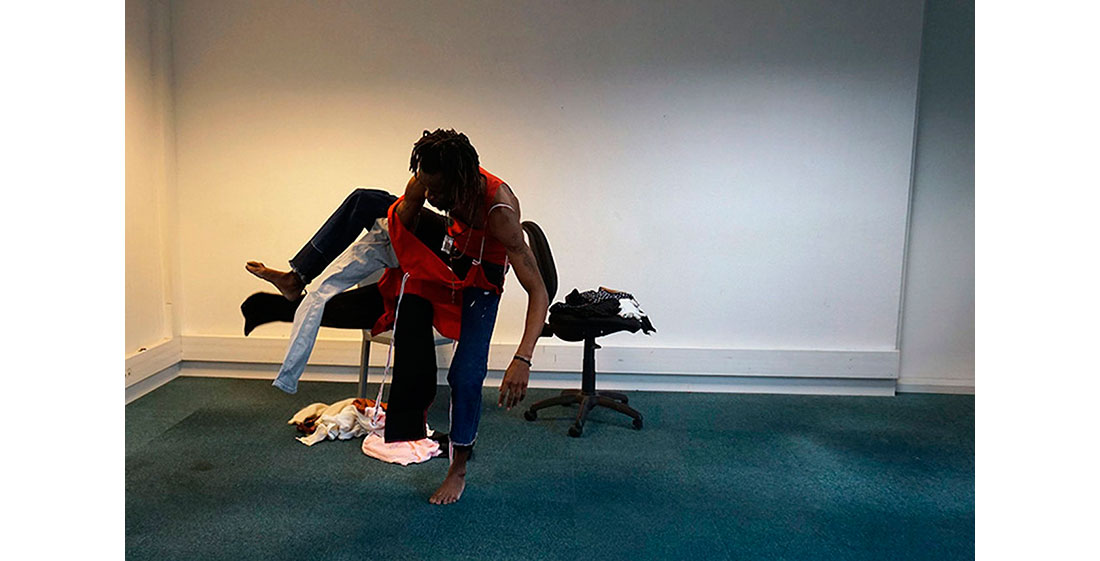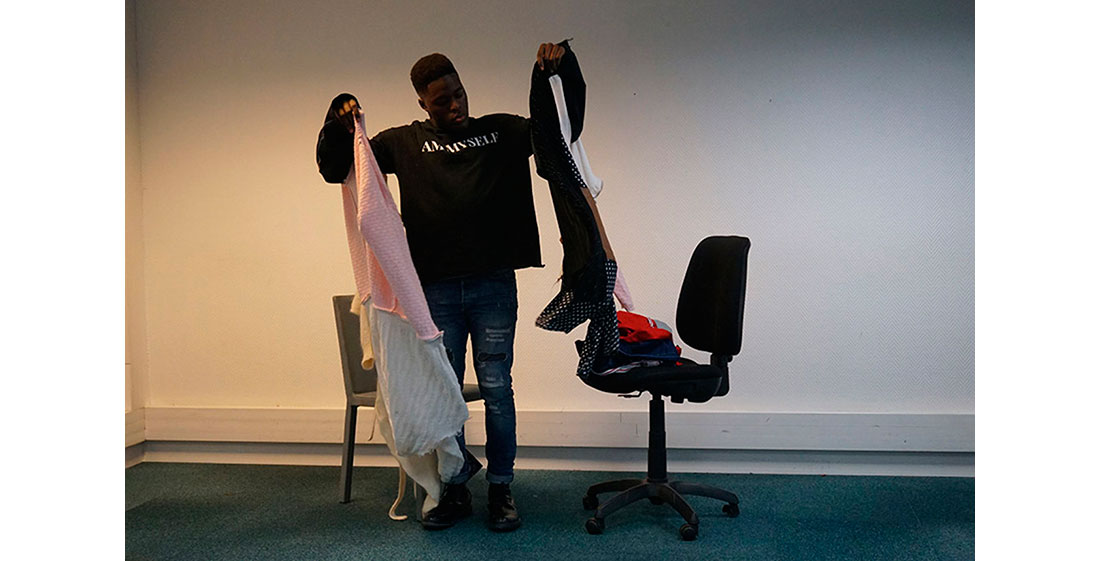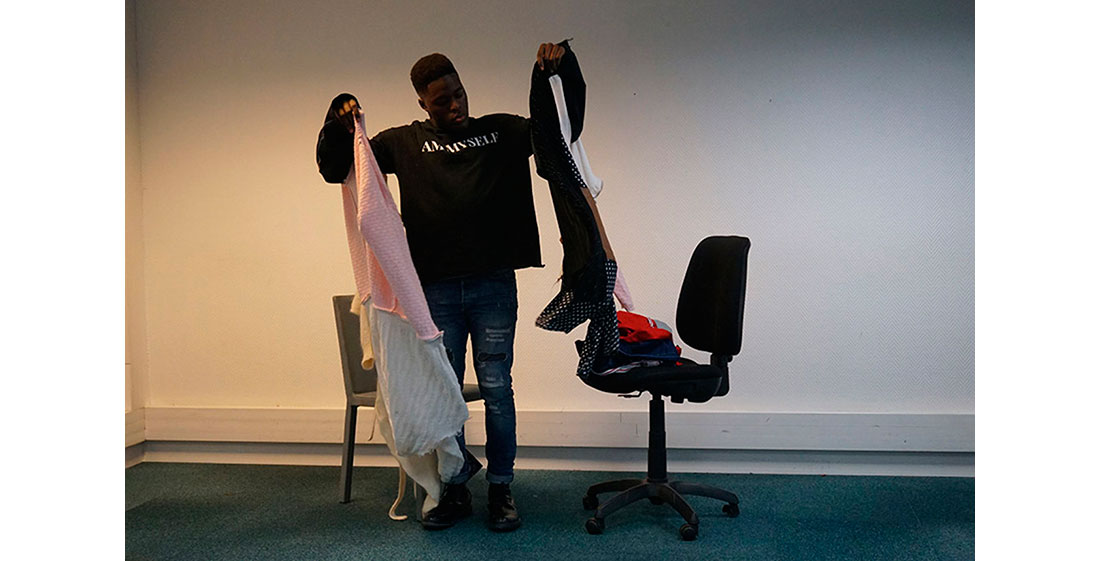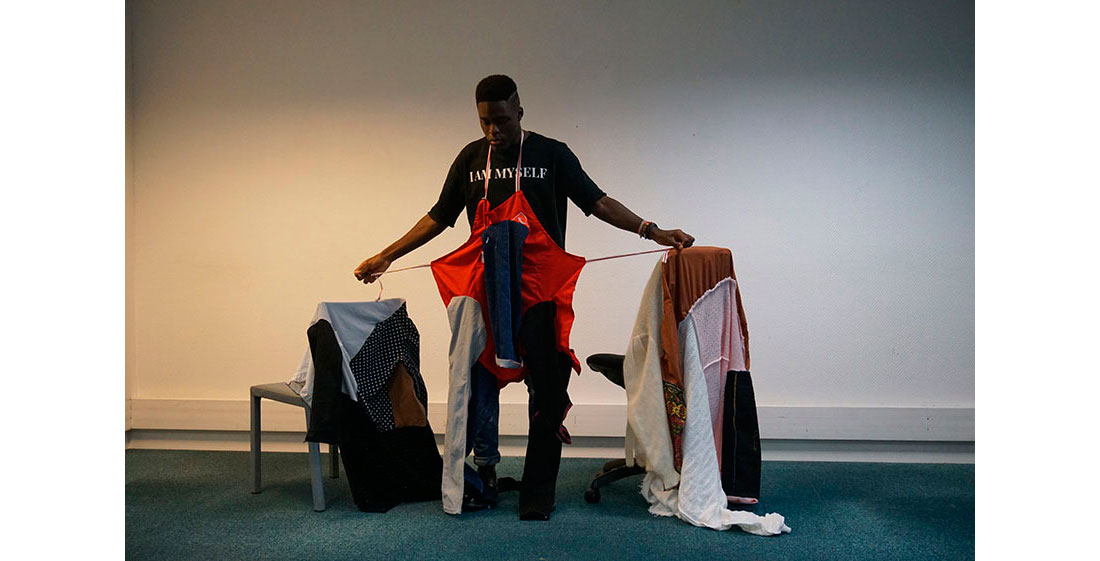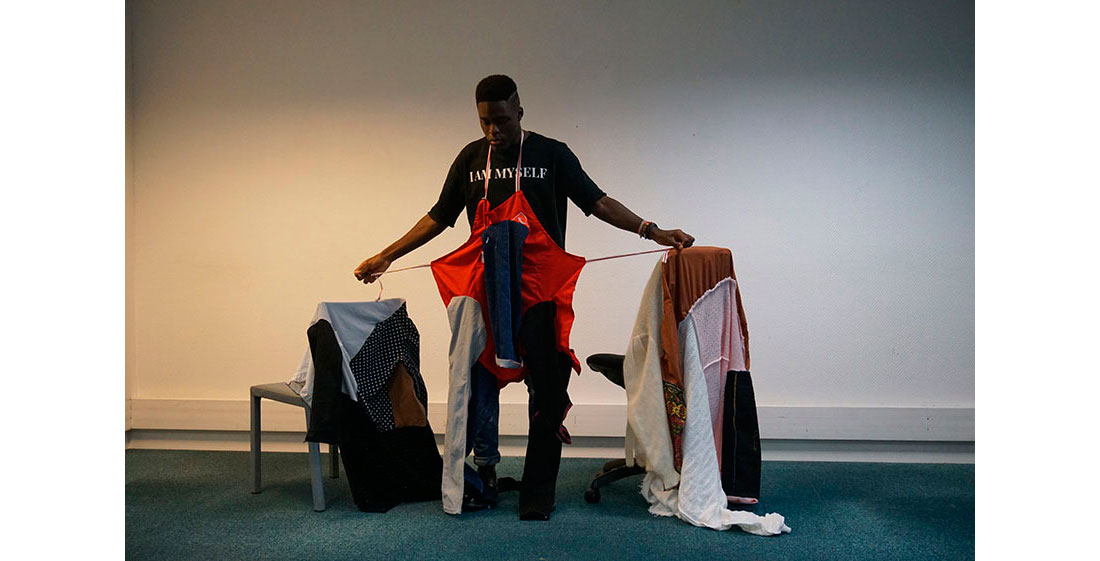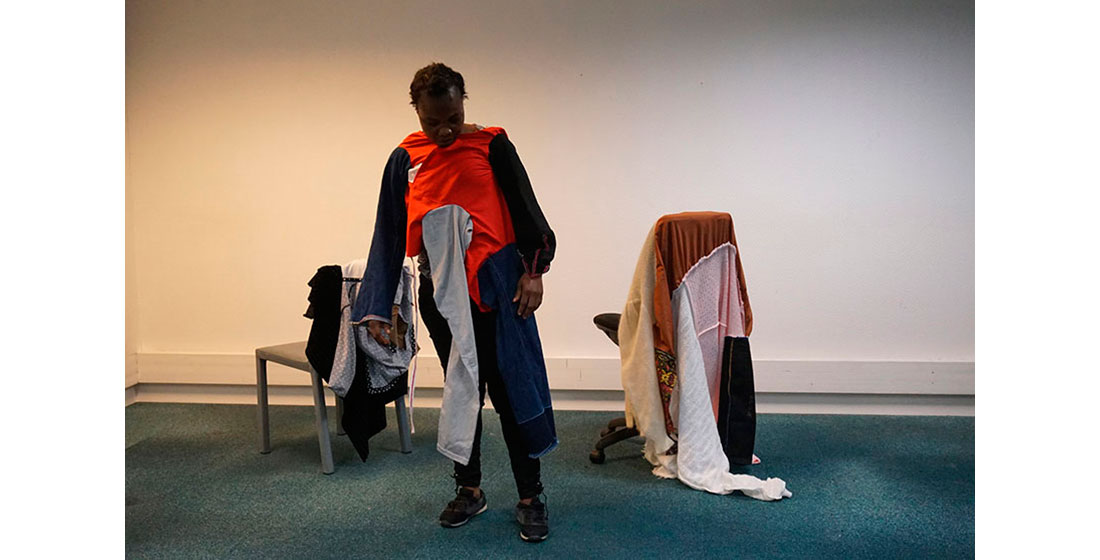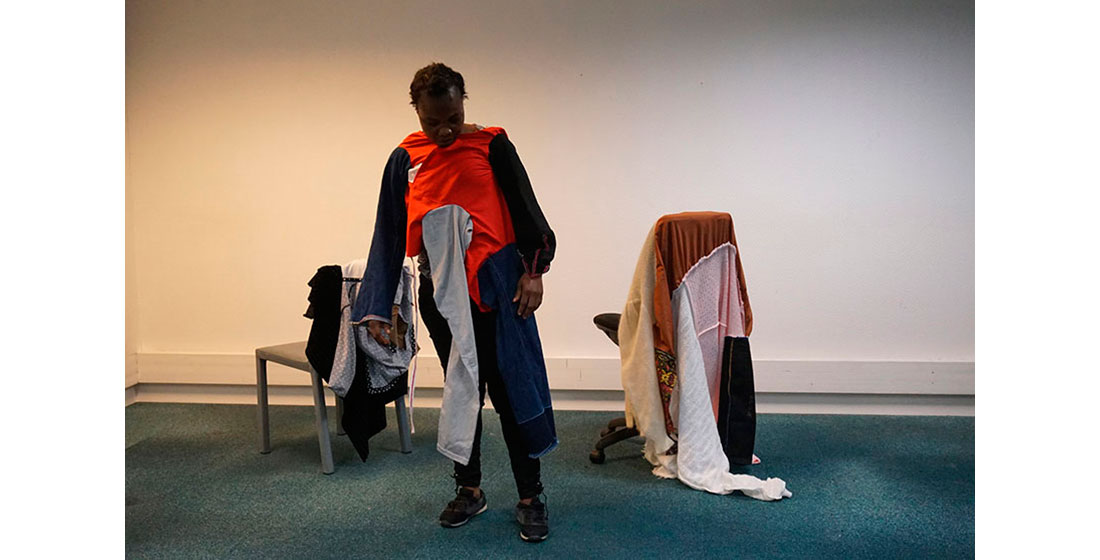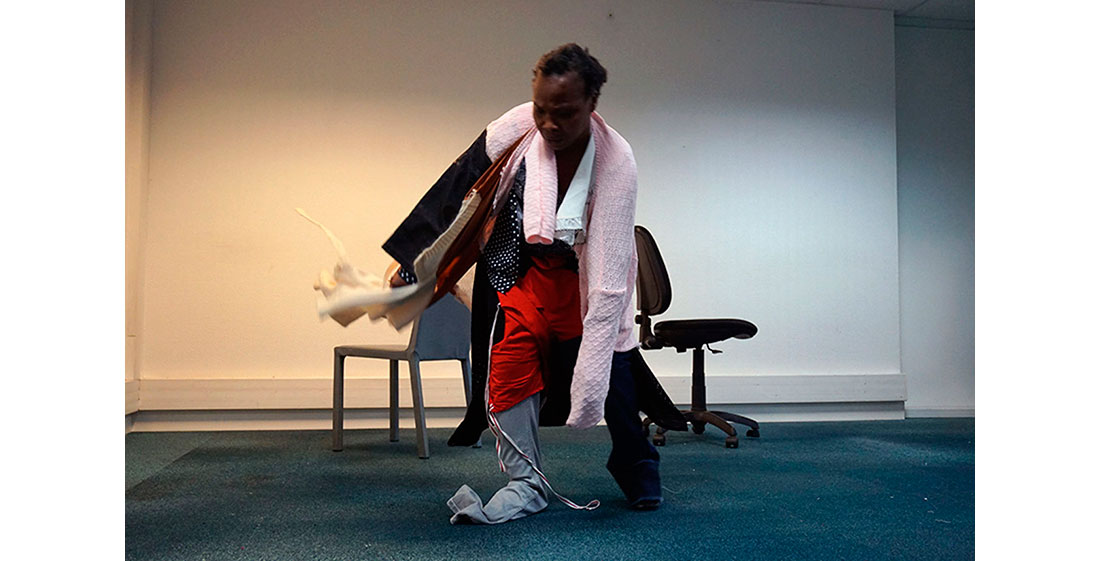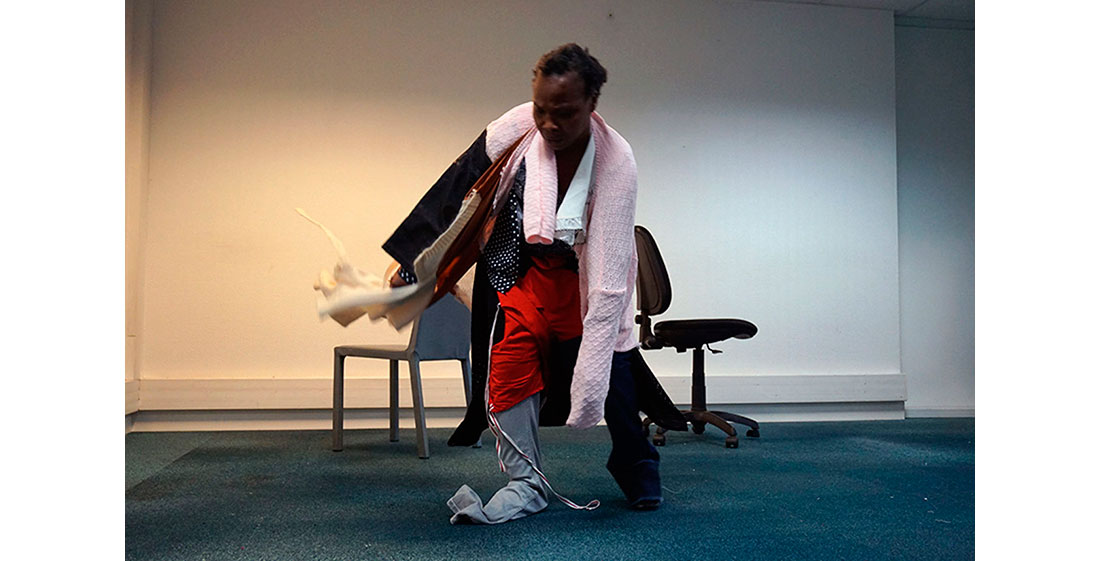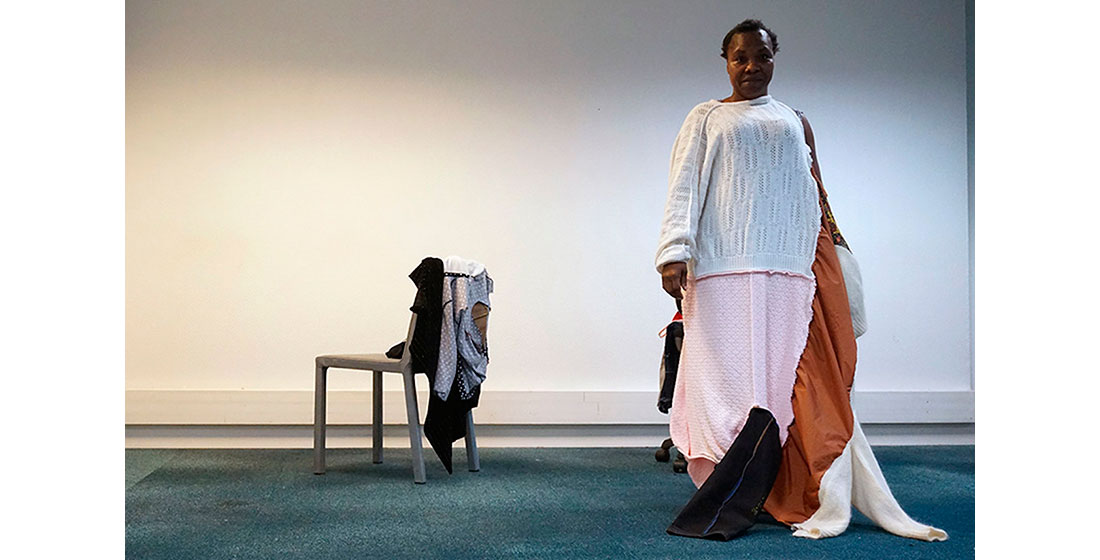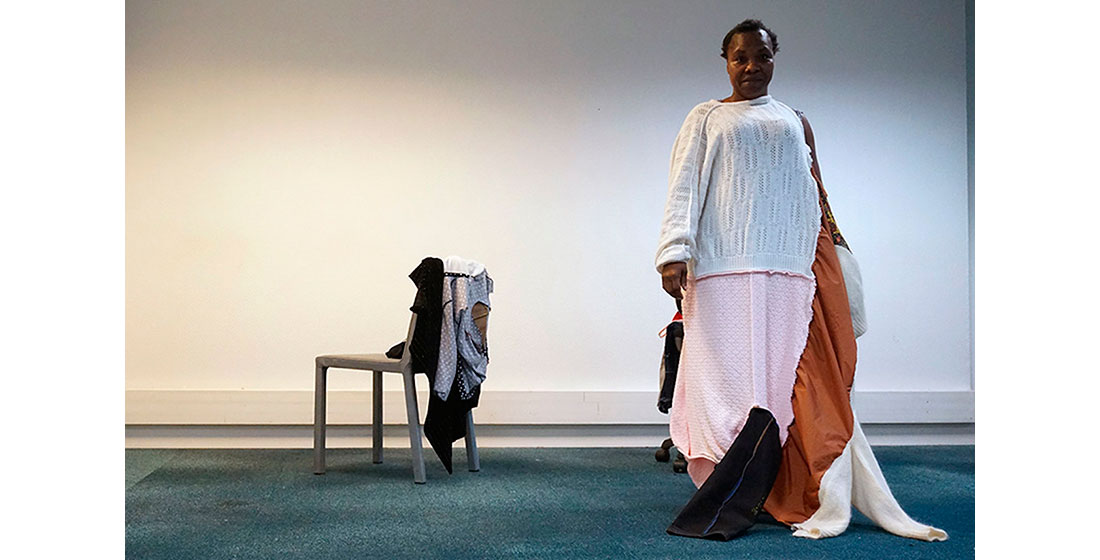 THE SKIN
Performance
Exhile Fundation , Paris, France, 2018
Performance of a group of exiled artists waiting for the answer to their asylum request.
Dress like that «other» subject to be accepted. How do I show myself?
Each piece made by me is strange, three sleeves, two necklines, legs instead of sleeves or vice versa.
The premise is to wear these clothes.